Succeeding model of "HDMA-4000Sync" that can be played in perfect synchronization with "0 lines" and "0 frames"
MEDIAEDGE Decoder EX is the successor model of "HDMA-4000Sync" and can store high-definition content on the built-in HDD and play it back.
H.264 playback is supported in addition to the "0 line" and "0 frame" complete synchronization, Pioneer control compatibility, and network synchronization functions that have been well received with HDMA 4000Sync.
"0 line" "0 frame" perfect synchronization
Multiple players output video with "0 line" and "0 frame" synchronized to the reference signal. Ideal for multi-screen and 3D screens such as cinemas, theaters, museums and amusement parks.
Seamless schedule playback
Schedule playback with specified date and time is seamless.
Compatible with Pioneer control
Playback can be controlled via RS-232C. Some of Pioneer's commercial DVD/LD compatible commands are supported, making it easy to replace/upgrade existing environments to high-definition environments. Ideal for use with video-on-demand systems.
Display Content Manager compatible
You can register and schedule content with the content management software " Display Content Manager " (sold separately).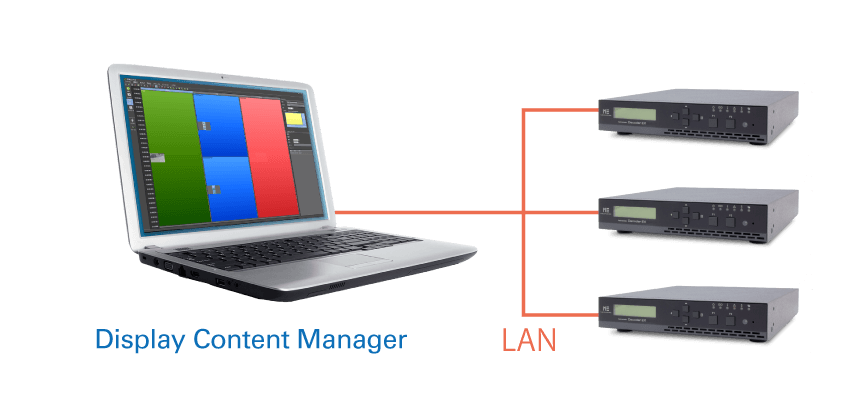 Supports playback of H.264 content
It also supports H.264 content playback, which is not supported by HDMA-4000Sync .