One for all!
Schedule playback
signage display
Receive live
Multi-screen display
4K60P playback
Vertical rotation display
seamless playback
HTML5 playback
Emergency interrupt display
This product is a 4K-compatible digital player that plays content files stored in storage (internal SSD or USB storage) connected to the main unit. Using the Display Content Manager (sold separately), it is possible to perform schedule playback and playlist playback in which videos, still images, HTML, and captions are laid out on one screen.
[10 features]
1. Seamless playback of 4K 60P high-definition video

2. Supports multiple resolution outputs other than 2K/4K
3. Supports video/still image/telop
4. Equipped with a browser that supports HTML5, allowing HTML materials to be registered as content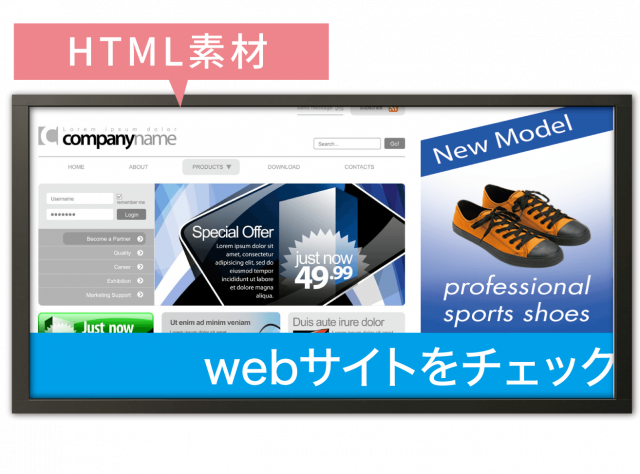 5. Layout can be displayed for each video, still image, file, and telop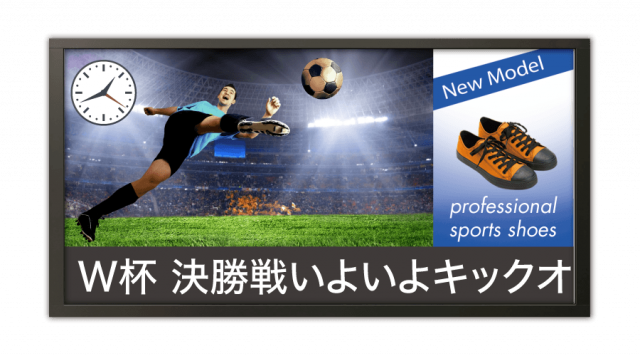 6. Vertical screen display supported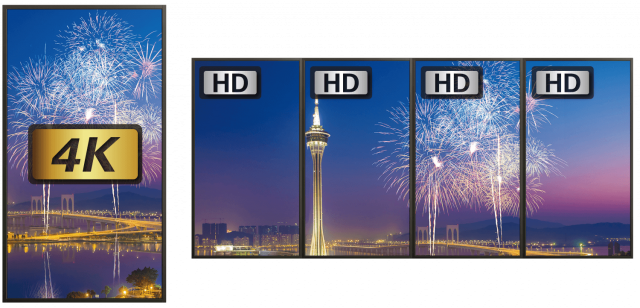 7. Variety of 4-screen multi-monitor layout functions Square, vertical, horizontal
8. Support roll/crawl telop across 4 monitors
9. Live encoder / network camera support
10. Supports Pioneer LD/DVD compatible serial control
Other features
Display function that mixes animation, still image, telop, and HTML material with SMIL-compliant layout specification
Schedule and layout can be specified using Display Content Manager (sold separately)
Use an external control program to interrupt the schedule and play another video or still image
Emergency interrupt broadcast
Schedules and content can be updated while playing schedules
Automatic content update after content update is complete
Support for multiple content update methods of push type and pull type
Supports external control and remote monitoring via Web API, enabling control and monitoring via the Internet, etc.
Update, control and monitor content in internet environment
Mixing with MEDIAEDGE Decoder
Cloud Enabled (DCM Cloud)
Settings can be made using the Web console, and settings and status can be obtained using the Web API.
Realized stable operation by adopting Linux OS.
Corresponding content
movie
Supports playback of video files compressed with H.264 or MPEG-2.
(Restrictions on playable files vary depending on the content played at the same time and other conditions)
MPEG-4 AVC / H.264 (ITU-T Rec. H.264)
– Maximum resolution: 3840 x 2160
– Maximum bit rate : 100Mbps
– Maximum frame rate: 60p
– Color space: 4:2:0
– Color depth: 8bit
– File formats: m2ts, mts, mp4, mov
MPEG-2 (ISO/IEC 13818-2)
– Maximum profile level: MP @HL
– Max resolution: 1920×1080
– Max bitrate:
35Mbps – File formats: mpg, m2p, m2t
Audio (audio format included in the video)
MPEG-1 Audio Layer1, Layer2 (ISO/IEC 11172-3)
MPEG-2/4 AAC-LC (1-2ch)
PCM
Still image
Still images can be enlarged or reduced to an arbitrary range and displayed.
-JPEG (Exif)
-PNG
-GIF (Animated GIF is not supported)
-BMP
extension
-jpg, jpeg, png, gif, bmp
HTML
Equipped with a browser that supports HTML5.
(We do not guarantee that all HTML5 pages can be displayed correctly)
Extension
-html, htm, asp
telop
Text and background colors, font size, and scroll speed can be set for telops.
-RSS
– text (character code is UTF-8 or Shift JIS)
extension
-text, txt, rss, xml, rdf
SMIL
Text and background colors, font size, and scroll speed can be set for telops.
-RSS
– text (character code is UTF-8 or Shift JIS)
extension
-text, txt, rss, xml, rdf
SMIL
Supports playback of playlists (a subset of SMIL2.0) created using "Display Content Manager" (sold separately, hereinafter referred to as DCM) .
extension
-smil, smi, sml
Reproducible number of USDP-R5000S
Video: 4K x 1 or HD x4
Still image: 8
Telop: 1
HTML: 2