Discerning video conversion display converter born from the field principle
This is a mini-converter that composites and displays SDI signal video and time code information with HDMI signals.
You can check the time code and video on a general TV monitor. Being able to use an inexpensive and lightweight monitor is extremely convenient for use at live broadcast sites and filming sites.
The VideoPro series is a converter that is very resistant to "heat". Reliable and stable operation even in harsh on-site environments. In addition, the power connector has a metal screw mechanism to prevent it from coming off and improves durability, and the settings can be changed by operating the buttons on the main unit.
*RoHS compliant
Time code display function
The time code embedded in the SDI signal or the time code of the LTC input can be superimposed on the video and output via HDMI. Supports matte display (Fig. 1) and edge display (Fig. 2) under the timecode.
Audio level meter display function
Audio level meters can be displayed on the left and right of the image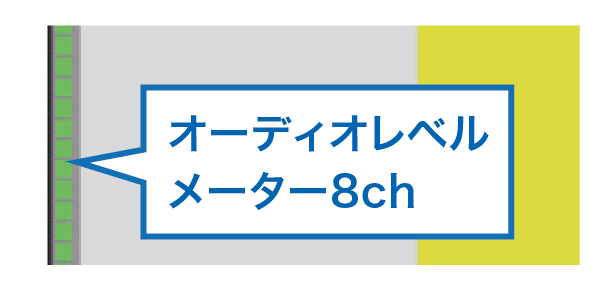 Safe area display function
90% and 93% safety zone frames can be displayed on the video

LTC input
LTC timecode or LTC input timecode can be superimposed on video and output via HDMI
Audio channel selection function
Select 2 channels from 8 audio channels and output to HDMI
Robust design resistant to "heat"
Realizes stable operation in the summer due to low self-heating and high efficiency of heat dissipation from the housing.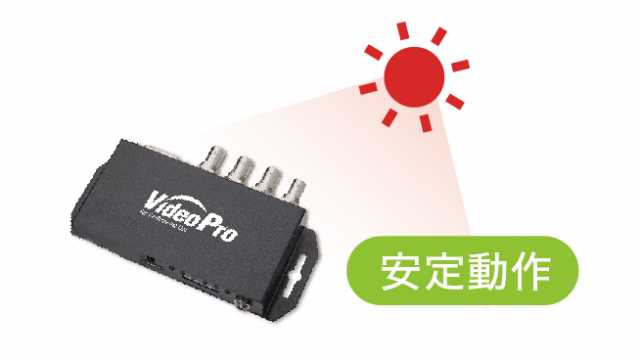 Discerning metal connector
The power supply and BNC connectors are fixed to the main unit and are designed to withstand the stress of repeated use. We are pursuing operability and practicality in the field where it is actually used, such as the mechanism for retaining the HDMI cable and DC jack.
High quality SDI to HDMI conversion function
Both the signal level in the upper row and the vector scope in the lower row are exactly the same, and you can see that the conversion between SDI to HDMI and HDMI to SDI has been performed correctly. It may be taken for granted because it is digital, but it is surprisingly deep here, and if it cannot be converted correctly, it cannot be used in the field.